Gourock Golf Club
Established in 1896 and situated above the picturesque town of Gourock, the golf course's moorland layout boasts absolutely spectacular views over the River Clyde and the Argyllshire hills from every hole.
Click and Collect
Buy online and collect here at Gourock Golf Club. It's as easy as that!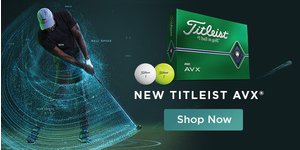 A taste of the finer things
Some people just want the finer things in life, champagne, first class travel, Waitrose. Golf balls can no doubt feature prominently on that list and the appetite can be filled as Titleist's second generation AVX balls are here and jump straight back into the premium range.